TECHMIX 6 Lab Mixer
---
New from RSI, the TECHMIX 6 is an internal batch mixer used for a wide range of testing application; particularly thermoplastics, elastomers, ceramics and pastes. Designed for use with rs5000 Series Drives and Torque Rheometers as well as most competitors' units, the TECHMIX 6 has three individual heating zones with an improved cartridge heater pattern that eliminates temperature variations on the bottom of the bowl.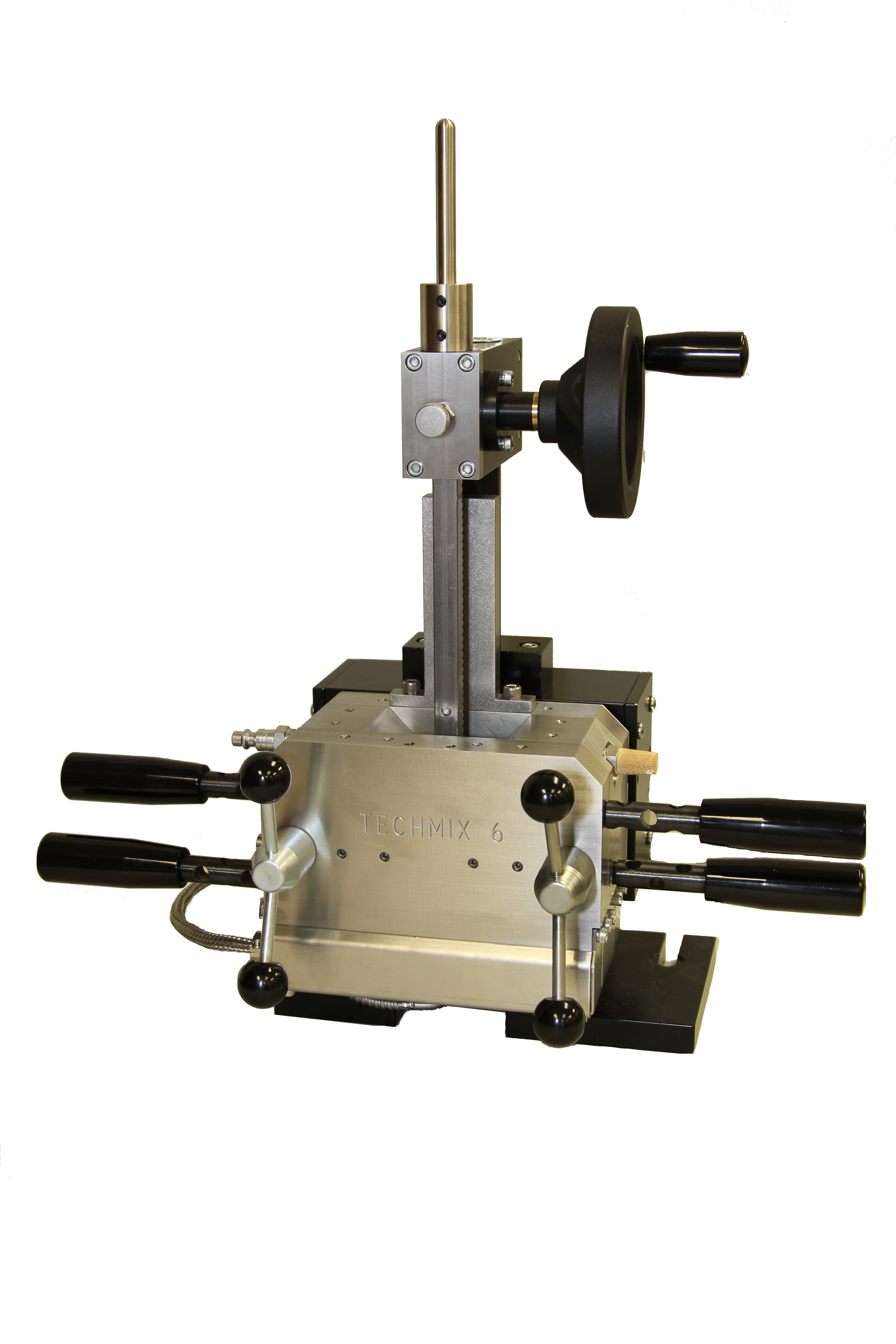 DESIGN
Three section mixing chamber with three independent heating zones
Stock melt temperature probe in center section
Quick loading ram assembly with removable loading chute
Center section cooling
Industry standard coupling
Easily removable/interchangeable rotors
Over-torque shear coupling
Safety handles
3:2 Gear ratio
SPECIAL FEATURES
Improved economical way for removing and replacing bushings. This design allows the user to replace the bushings quickly and easily on their own, eliminating costly repairs and down time.
Improved heater cartridge pattern eliminates temperature variances in the bowl chamber.
Vertical ram loading chute assembly provides a user friendly method for loading the sample material and minimizing user discrepancy.
Easy access gearbox allows user to lubricate gears as needed without the extensive disassembly needed in some competitive designs.
Removable rotors slide and lock into a sleeve designed for easy removability. The coupling remains in place during the cleaning process eliminating frustrating alignment issues found on some designs.
---